The Zimmer Durom Hip Implant lawsuits began in 2008 when high failure rates for this artificial hip became apparent. The Durom had been on the market since 2006. On July 22, 2008, Zimmer suspended distribution and marketing of the Durom metal on metal hip implant for a few weeks to change the surgical instructions to orthopedic doctors. Zimmer then resumed selling and marketing the Durom until 2010. However, the changed surgical instructions did not reduce the unacceptably high failure rate of the Durom.
Has The Durom Cup Been Recalled?
In 2010 the Zimmer Durom cup was removed from the Zimmer product line and distribution and sales were stopped. It was never officially recalled for safety reasons but that appears to the reason, in my opinion, for the discontinuation of this product. The Zimmer Trilogy which is also a metal on metal hip had a much better success rate than the Durom according to a peer reviewed medical study in the Journal of Arthroplasty in 2010.
The Zimmer Durom Acetabular Component (metal cup) and the Metasul metal femoral head was cleared for marketing in March of 2006 by the U.S. Food and Drug Administration (FDA) under the 510(k) rules that allow marketing of a product without any detailed review of the product by the FDA or the submission of clinical studies by Zimmer. The FDA has never required a recall of this product.
Why Are the Durom Cups Failing?
The Zimmer Durom cup hips have been failing because the cups are coming loose from the pelvis and moving out of position. This causes pain and limitation of motion and can cause injury to the bone and tissues of the hip joint. Usually when this happens it is necessary to have a new hip replacement which is called a revision surgery. This is a different problem than that involved in the failures of the DePuy ASR which was recalled in 2010. The Durom and the DePuy ASR are both metal on metal hips but the DePuy ASR hips are failing because the ASR implants shed metallic debris from the implant that damages the tissues in the hip.
http://www.youtube.com/watch?v=BYwsew6LAOU
How Long Does It Take For the Durom To Fail?
According to Zimmer's 2011 Annual Shareholders Report, the Company initially thought that any revision surgeries required would manifest themselves within two years of the original surgery. However, based upon the numbers of failures in 2011 and the dates of the original implants of those failures Zimmer has reported to its shareholders that there may be more cases than they had anticipated and the Company has changed its liability projections to provide for payment of these additional claims.
My law firm, Saunders & Walker P.A., which has been representing injured Durom Hip Implant patients since 2008 is also seeing continuing failures in 2012 of Durom cup implants that were implanted back in 2006 and 2007. Many of our clients had continuing pain over the years but had been told by doctors that this was normal. Frequently, the loose cups are not visible on standard X-ray views and therefore doctors do not see that the cup is loose until it moves out of position.
Is It Too Late to Make A Legal Claim for Compensation Against Zimmer?
It is probably not too late to make a claim for your Durom hip if it has failed. Zimmer has estimated that it will spend over 311 million dollars more on Durom implant claims in 2012 and beyond. So the Company has the funds to pay these claims.
All states have statutes of limitations that prevent claims that are not timely made. These statutes of limitations are very technical and a legal opinion on each specific case is necessary in order to know the date by which a case must be filed. If a case is filed late the courts will dismiss the lawsuit and no compensation will be due from Zimmer.
Most states have statutes of limitations of one to three years with a few states having longer statutes. The tricky legal part of the statute of limitations is determining when the time period begins running. In some states it runs from when the injury occurs and other states have what is known as a discovery rule which starts the time period running when the injured person should have known that Zimmer might be responsible. Readers of this blog should not try to calculate their statute of limitations without a lawyer reviewing the case in detail. My discussion above is for general information and cannot be used as legal advice to rely on in calculating your own statute of limitations. Legal advice that I will give in this blog is that Zimmer implant patients should act promptly and get legal advice immediately to protect their rights.
The fact that these Zimmer Durom Cups are failing many years after original implant and that most state have a "discovery rule" provision in the statutes of limitations leads me to the conclusion that we will be seeing continuing lawsuits and claims from the Durom hip for a number of future years.
My law firm, Saunders & Walker P.A., has been representing injured hip implant clients nationwide since the Sulzer Hip Implant Recall in 2001 and the subsequent class action settlement. Saunders & Walker, P.A. is also representing clients with DePuy ASR, DePuy Pinnacle, Smith and Nephew R3, Biomet Magnum, Wright Conserve Cup, Wright Profemur, and Stryker Rejuvenate Implants.
I am happy to provide a free consultation to implant patients, attorneys, journalists and doctors regarding hip implant claims and litigation. Call me at 800-748-7115 or email me at Joe@SaundersLawyers.com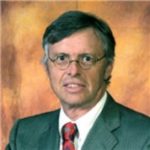 Admitted to practice law in all federal multidistrict litigation courts, the California State Bar and the Florida Bar. His philosophy is to provide aggressive, quality representations and seek fair compensation for individuals and their families who have suffered injury, death, or sexual abuse.