More lawsuits are being filed every week against DePuy and Johnson & Johnson for hip implant failures relating to the DePuy ASR and the DePuy Pinnacle Ultamet metal on metal hip implants.
In the DePuy ASR litigation which is consolidated in Toledo, Ohio the legal discovery is progressing and DePuy is producing documents so that we can get a better idea"what DePuy knew and when they knew it". The degree of the company's negligence or reckless conduct will be important to the value of these cases because juries are likely to award more compensation or possibly even punitive damages if the conduct of the company is sufficiently reprehensible.
The DePuy Pinnacle litigation which has been consolidated in the federal court for the Northern District of Texas is just getting started. We expect a committee to be appointed by the judge soon.
People who have already filed DePuy ASR lawsuits that are in federal court are in the process of completing medical facts sheets setting forth the details of their medical history and other facts that may relate to the compensation that they can claim in those cases. To my knowledge no cases have been settled yet and none have been set for trial yet.
It has now been over a year since the DePuy ASR was recalled from the market. There are differing statutes of limitations in different states which have strict time limits for filing lawsuits. Some of these statutes of limitations may have run in some states so it is important for any patient with a DePuy ASR or Pinnacle to get legal advice as soon as possible. Companies such as DePuy usually wait until many of the state statutes of limitations have run before begining to settle cases. They do not want the news of settlements when they happen to prompt people who have waited to then try to file lawsuits for compensation.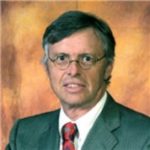 Admitted to practice law in all federal multidistrict litigation courts, the California State Bar and the Florida Bar. His philosophy is to provide aggressive, quality representations and seek fair compensation for individuals and their families who have suffered injury, death, or sexual abuse.