Thousands of women who have had surgical mesh implanted to treat pelvic organ prolapse and stress urinary incontinence are suffering from serious complications that are very difficult or impossible to cure. Many women have had multiple surgeries to try to have the mesh removed or trimmed after suffering continued pain, bleeding, pain with intercourse and other symptoms. Hundreds of lawsuits are being filed around the country against the manufacturers of these mesh products.
Manufacturers such as Bard, Johnson & Johnson, Boston Scientific, and AMS have made huge profits selling surgical kits to doctors and hospitals and aggressively promoting the use of vaginally implanted surgical mesh to reinforce the vaginal vault and hold organs in place. Previously, surgeons primarily stitched a women's natural tissue to remedy pelvic organ prolapse and stress urinary incontinence. It appears that in most cases use of this prior procedure using the natural tissue was substantially effective without the risks of complications inherent in implanting a polypropylene mesh through the vaginal canal. It appears that the manufacturers of the mesh have mislead the obstetricians and gynecologists about the relative safety of the use of the transvaginal mesh procedures in order to increase the manufacturer's profits from the sales of these kits. The pelvic organ prolapse surgical kits that are being promoted by the manufacturers probably cost less than $100 to manufacture but they are sold to the hospitals for over $2,000.
In 2011, the United States Food and Drug Administration (FDA) ordered all manufacturers to report adverse events of all of these products and study the increasing reports of these serious complications. In 2008, the FDA had believed that these complications from the transvaginal mesh implants were rare. However, now the FDA has seen so many adverse events that they have revised their statement to now conclude that complications are not uncommon.
Federal lawsuits involving the Bard Avaulta mesh product have been coordinated before a United States District Judge in West Virginia. A panel of federal judges sitting in Miami last week considered a petition to have theWest Virginia judge assigned to preside over the pretrial management of federal lawsuits against Johnson & Johnson, Boston Scientific, and AMS as well. There are an increasing number of lawsuits pending in state courts primarily in New Jersey, California, Minnesota, and Massachusetts.
I expect that the lawsuits involving the transvaginal mesh products will number in the thousands because so many women are suffering serious and long term complications without any cure and they are only starting to realize that they have been victim to the over marketing of a dangerous product that had not been properly tested.
One Ob/Gyn physician that I have spoken to believes that the use of the transvaginal mesh may be appropriate in a very few difficult cases when implanted by a specialist but that the wholesale implantation of these mesh products on a regular basis as a routine treatment for pelvic organ prolapse or stress urinary incontinence is not safe. Certainly, clients of our firm with whom I have spoken would never have agreed to the implant if they had any idea of the suffering that they would endure.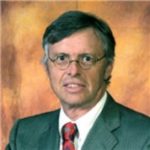 Admitted to practice law in all federal multidistrict litigation courts, the California State Bar and the Florida Bar. His philosophy is to provide aggressive, quality representations and seek fair compensation for individuals and their families who have suffered injury, death, or sexual abuse.