Registration for the $1 billion dollar plus settlement of the Stryker Rejuvenate hip implant lawsuits has been extended until Friday December 19, 2014. This settlement pays a base amount of $300,000 per hip for those Stryker hip implant patients who had revision surgeries before November 3, 2014. The settlement has a schedule for additional payments for extensive surgery or complications. It is expected that payment will be made in June 2015.
The Stryker Rejuvenate and AGB hip II implants were recalled in 2012 because of high failure rates from metallosis caused by corrosion of the modular joints of the implants. These implants were on the market for less than three years. It is certain that many Stryker Rejuvenate or AGB II implant patients will have hip implant failures and revision surgeries after November 3, 2014. Those individuals are not included in the current settlement but I am confident that there will be a second round of settlements and possibly some jury trials so I am continuing to file lawsuits against Stryker for those not included in the current settlement or for those who do not believe that this settlement fairly compensates them.
So far , there have been no jury trials of any of these Stryker lawsuits and the courts have slowed the process of the litigation in hopes that most of the pending cases will be settled in this settlement. It is not a class action settlement so each individual has a right to make a decision about their individual case.
Registration of the case is not a commitment to accept the settlement. The courts have required all attorney to register all of their cases so that Stryker can assess how many cases are out there. Since the recall was only two years ago many lawyers have cases in which lawsuits have not yet been filed. the deadline for the decision about accepting the settlement is still several months away.
One thing is clear: this settlement is not the end of the litigation and settlement process for the recalled Stryker Rejuvenate and AGB II hip implants.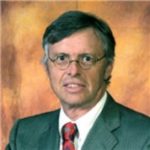 Admitted to practice law in all federal multidistrict litigation courts, the California State Bar and the Florida Bar. His philosophy is to provide aggressive, quality representations and seek fair compensation for individuals and their families who have suffered injury, death, or sexual abuse.