This week a settlement was announced in the thousands of lawsuits pending against Stryker over the recalled Rejuvenate and AGB ll hip implants. These Stryker implants were recalled in 2012 as a result of a high failure rate due to metallosis. The Stryker implants are different from the other metal on metal implants that have been recalled in recent years because they are not metal on metal between the ball and the cup but metal on plastic. The leaching metal is coming from a poorly designed joint between the stem and the ball of the implant.
The settlement will provide a base payment of $300,000 per hip that has required a replacement of the Rejuvenate or AGB implant. There are additional payment for those who suffered more serious medical complications. There are about 4 thousand lawsuits now pending in the federal courts and in the state court of New Jersey where Stryker is located.
Our firm is continuing to review and accept hip implant cases. We provide free case evaluations.
Video discussion of Stryker Recall and Settlement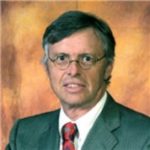 Admitted to both the California State Bar and the Florida State Bar, Joseph Saunders has also practiced in the United States District Court and the United States Court of Appeals. His philosophy is to provide aggressive, quality representation and seek fair compensation for individuals and their families who have suffered injury or death at the hands of insurance companies, large corporations, medical providers or governmental entities.