In recent weeks two more hip implants have been recalled by manufacturers. Stryker recalled the Rejuvenate Hip Implant Sytem and Smith & Nephew recalled the R3 metal on metal system. The DePuy ASR was recalled almost two years ago and the Zimmer Durom Cup was the subject of a recall about four years ago. The recalls are spurring lawsuits by hip implant patients who have suffered from pain and failure of their implants, many requiring revision surgeries.
Lawsuits have also been piling up against manufacturers who have not yet issued recalls for metal on metal hips. A hip implant does not need to be recall to be the subject of a valid lawsuit. There is an inceasing wave of lawsuits involving the Biomet Mangnum, the DePuy Pinnacle, and the Wright Conserve cup which have not yet been recalled..
A common theme in this public health crisis is that all of these hip implants were aproved through a fast track process at the FDA called the 510k process that allowed manufacturers to put these products on the market with little or no testing. There has been much criticisim of this fast track process and the risk that it presents to public health.
Here is a video with some of my thoughts about these metal on metal implants.
http://www.youtube.com/watch?v=cRF6_PIAL8I&feature=related
Our firm is representing patients with failures of all of these types of hips. We are seeing particularly high numbers here in Sarasota, Bradenton, St. Petersburg, and Clearwater due to the large retirement population on the west coast of Florida.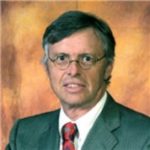 Admitted to practice law in all federal multidistrict litigation courts, the California State Bar and the Florida Bar. His philosophy is to provide aggressive, quality representations and seek fair compensation for individuals and their families who have suffered injury, death, or sexual abuse.