The wave of metal on metal hip implant lawsuits that have been filed now includes the Biomet Magnum hip replacement device. Legal cases that have been filed over the last few years have been primarily against Zimmer for the Durom Cup implant and against Johnson & Johnson DePuy for the ASR and the Pinnacle Ultimet.
It appears that the cobalt and chromium metal exposure occurs in all of the metal on metal implants possibly to different degrees. I have spoken to orthopedic surgeons who will not use any metal on metal implant anymore. I have seen intra-operative photographs of tissue necrosis in the hip compartment in a Biomet Magnum patient when the hip was revised. It is clear that adequate scientific studies have never been done to prove that these hip implant devices are safe.
In 2011 the FDA for the first time has required that the manufacturers of metal on metal hip implants keep records and report failures to the FDA. This data will not be available until next year or the year after. Also attorneys in the lawsuits are obtaining documents through the legal discovery process to find out how what the manufacturers knew about safety before they embarked on their aggressive marketing campaigns for these metal on metal hips.
The Smith & Nephew Birmingham hip, known as the BHR, appears to have the lowest failure rate but I have seen cases of metallosis with patients with a Birmingham hip. The FDA data should help clarify whether the BHR and the Biomet Magnum pose an unreasonable risk of failure from metal contamination. So far only the DePuy ASR has been recalled for this problem. The Zimmer Durom Cup was never actually recalled but it is no longer on the market. Zimmer suspended sales for a few weeks in 2008 as a result of a high failure rate and provided doctors with additional training materials and then discontinued sales in 2010.
The documents that we obtain in the lawsuits against the various manufacturer will provide a better picture of to what degree these companies knowingly put profits ahead of safety. There certainly was scientific literature widely available concerning metallosis from metal hip implants many years ago.
People who have hip implants should seek legal advice as soon as possible because there are statutes of limitations that will bar any lawsuit that is not promptly filed. These time periods for filing lawsuit are different in different states and good legal advice is necessary to be sure that the case is filed in time.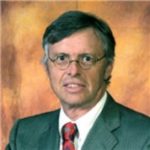 Admitted to practice law in all federal multidistrict litigation courts, the California State Bar and the Florida Bar. His philosophy is to provide aggressive, quality representations and seek fair compensation for individuals and their families who have suffered injury, death, or sexual abuse.