As time goes on, more and more of the metal on metal hip implants are failing and patients are undergoing painful revision surgeries. The metal hip implants are failing because they are generating metallic debris in the hip joint that is toxic to the soft tissues in the hip compartment. This is called metallosis. Metallosis is usually diagnosed with a blood test for chromium cobalt. There are thousands of lawsuits pending against the manufacturers of these metal on metal implants. The manufacturers of these implants are DePuy, Biomet, Wright, Zimmer, Stryker, and Smith and Nephew.
What Levels of Chromium Cobalt in the Blood Causes Hip Failure?
Britain's Medicine and Healthcare Regulatory Agency (MHRA) has found that chromium Cobalt levels above 7 parts per billion are associated with significant soft tissue reactions and failure of the implants. Many surgeons are now recommending that patients with levels over 2 parts per billion be closely watched. Once the blood levels of these metals starts to rise there is no cure except to remove the implant and put a new and different type in the patient. This is called a revision surgery. Once the metal hip implant is removed the metal blood levels usually drop quickly.
How Long Does It Take For a Metal Hip To Fail?
Most metal hip implant failure from metallosis occurs from six months to a number of years after the original implant. Most patients with failure from metallosis have a normal post-surgical recovery for the first six months at least. It takes some time for the metal debris to be generated from the hip implant and cause damage.
How Many Lawsuits Have Been Filed?
There have been thousands of lawsuits filed against the manufacturers of these metal hip implants. The use of a metal ball and a metal cup was a bad idea that was not properly tested before the manufacturers began massive advertising campaigns to promote these products. These lawsuits are individual lawsuits not class actions. Each injured person will have the right to make the decision about whether to settle their lawsuit or take it to trial.
The lawsuits have been coordinated by manufacturers to facilitate their movement through the court systems but they are not class actions. The cases that have been coordinated in what is called multidistrict litigation are the DePuy ASR, The DePuy Pinnacle, the Biomet Magnum, the Wright Conserve Cup, and the Zimmer Durom Cup. There are also lawsuits involving the Smith & Nephew R3 and the Stryker Rejuvenate which is a metal on polyethelyene implant but which generates metallosis from the metal joints in the modular neck of the implant. My law firm is prosecuting cases against all of these manufacturers for individual clients.
As of the date of this article there have been no jury trials on these cases and only a limited number of settlements. Many injured and suffering patients have been waiting years for some justice. There are a number of jury trials set for 2013. The setting of trials and the conduct of jury trials usually pressures the manufacturers to begin settling cases. It is my hope that the legal system will hold these manufacturers accountable for their irresponsible conduct in selling these metal hip implants without proper testing. These manufacturers put their own profits before the safety of the public and they should be held accountable.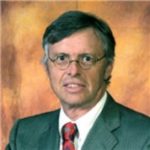 Admitted to practice law in all federal multidistrict litigation courts, the California State Bar and the Florida Bar. His philosophy is to provide aggressive, quality representations and seek fair compensation for individuals and their families who have suffered injury, death, or sexual abuse.