The first bellwether trial regarding thousands of IVC (inferior vena cava) filter lawsuits filed against C.R. Bard, Inc. is set to in March. It is tentatively scheduled to go to trial on March 13, 2018, assuming the Court is able to resolve all motions, and if accomplished the final pretrial conference will be held on February 23, 2018.
C.R. Bard along with Cook Medical are the two largest manufacturers of Inferior Vena Cava (IVC) filters in the world. Currently there are over 4000 lawsuits filed against the two companies claiming they concealed potentially dangerous side effects associated with their retrievable IVC filters – including filter migration, fracture, organ perforation, embolization, and inferior vena cava punctures – and failed to warn doctors and patients about these risks. Other smaller manufacturers, Cordis Corporation Rex Medical, Argon Medical, and B. Braun are also facing IVC lawsuits in state and federal courts.
IVC filters, or inferior vena cava filters, is a spider-like device that is inserted into the vena cava, the largest arterial, into which the filter deploys with thin, spider-like appendages spreading out to rest against the arterial wall, and designed to capture and trap blood clots passing through the artery and prevent them from reaching the lung.
In the last 30 years an estimated 30,000 IVC filters have been implanted. But it wasn't until 2010, after they'd received thousands of adverse event reports, that the FDA finally issued a warning citing the risk of retrievable filter injuries. It took another four years for the FDA to strengthen the warning when in 2014 they implored doctors to remove IVC filters within about one to two months after the risk of a pulmonary embolism has lessened.
In 2015 after the FDA issued the second IVC warning, a bombshell media report claimed C.R. Bard continued to market and sell their inferior vena cava (IVC) filters even after the company became aware the filters were failing and causing serious injuries and even death. The report went on to link at least 27 deaths and more than 300 injuries to failures associated with C.R. Bards Recovery Model IVC filters. The investigative report also uncovered that IVC devices made by C.R. Bard and Cook Medical had been linked to hundreds of adverse event reports where they punctured the vena cava, tilted out of position or migrated or broke apart and caused metallic fragments to travel to the heart or lungs – a condition known as embolization. Even after C.R. Bard was warned about the problems, they continued to sell the devices, without warning the doctors of the defects and injuries.
Patients need to be acutely aware of the high failure rates associated with these devices. Some of the IVC filters being named in lawsuits are the Cook Celect Filter, Cook Gunther Tulip Filter, Bard Recovery Filter,Bard G2 Filter, Bard G2 Express Filter, and the Cordis TrapEase and OptEase. I urge any patient who currently has any IVC filter implanted to consult a physician. Companies responsible for manufacturing and marketing these dangerous devices stand accused of failing to provide doctors with adequate warnings and instructions for IVC filter removal. These same companies are also being charged with concealing the risks associated with their blood clot filters.
At Saunders & Walker we continue to represent victims harmed by drugs and medical devices. If you or someone you know have been injured after the having an IVC filter implanted please contact us for a free consultation.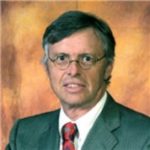 Admitted to practice law in all federal multidistrict litigation courts, the California State Bar and the Florida Bar. His philosophy is to provide aggressive, quality representations and seek fair compensation for individuals and their families who have suffered injury, death, or sexual abuse.