Finally, information is available about the millions of dollars paid by drug companies to doctors to influence them to prescribe specific drugs. It has been known for years that the drug manufacturers have been spending money to influence doctors to prescribe drugs. But it has not been possible for the public to find which doctors accepted money and how much money was accepted. Some doctors received millions of dollars.
Clearly, the drug companies are not spending their money to improve public health. They are spending millions of dollars to increase their own company profits. Tuesday's New York Times reported on the new Government Website and described some of the information that can be found there. The new government website details $380 million paid to doctors for speaking and consulting fees alone. Other payments were made for royalties for products the doctors developed and for research. The new site reports $167 million was paid to doctors for travel, food, and lodging. Now, with this new website consumers can see which doctors have received money from the drug companies. This should help people evaluate whether the advice they are getting from doctors may be influenced by drug industry money.
Many of these payments to doctors are linked to advertising campaigns on television to push the drugs to consumers to "ask your doctor" and drugs being promoted. Some recently promoted dangerous drugs include Pradaxa, Xarelto, Actos, Risperdal, Yas, Yasmin, and Januvia. There are large numbers of consumer justice lawsuits pending on behalf of people injured or killed by these dangerous drugs.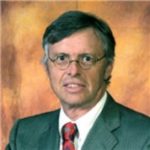 Admitted to practice law in all federal multidistrict litigation courts, the California State Bar and the Florida Bar. His philosophy is to provide aggressive, quality representations and seek fair compensation for individuals and their families who have suffered injury, death, or sexual abuse.