On September 24, an FDA advisory committee heard emotional testimony from women and medical experts across the country urging them to take the Essure contraceptive device off the market.
The Essure device went on the market in 2001, and through 2010 there were 660 reports to the FDA of unintended pregnancies in the United States. This was according to a statement released at the hearing by Bayer, which makes the device. But it wasn't just the ineffectiveness of the device that truly drove the FDA to convene an advisory committee. Thousands of women have blamed Essure for a variety of complications, including pain, heavy bleeding, fatigue, hair loss and depression. Even more serious are allegations the device has caused perforations of fallopian tubes and possibly even death.
During the daylong testimony Panel members sharply questioned Bayer representatives, and the FDA over the handling of the device. Most notable Dr. Peter Schalock, a dermatologist at Massachusetts General Hospital, asked Bayer point blank if Bayer or the FDA had ever even tested for nickel allergies – the device is part nickel – asking if data even existed or Bayer had simply made it up.
The strongest testimony of the day came from Gabriella Avina, had taken part in the original clinical trials and worked for Bayer when Essure first came on the market, explaining the device to women. Avina testified, "I am here today, almost 13-plus years later, to say I was wrong. Time has changed my thoughts, beliefs and, most importantly, my health." She then went on to testify about how badly health deteriorated after she had the device implanted. Avina described how she was diagnosed with a thyroid disorder, myasthenia gravis, and celiac disease which all required multiple hospitalizations and chemotherapy.
The panel delivered its sharpest criticism at Bayer, questioning why the company has been so remiss at collecting data about the Essure device, even after 15,000 "adverse events" were reported in the United States.
Essure was approved under the FDA fast-track review process, and after this hearing stands to join a growing list of failed medical devices approved under the same process.
This failure of corporate industry and the FDA to protect women's health comes on the heels of the public health disaster involving the marketing of transvaginal mesh products.
There are now over 80,000 federal lawsuits in the U.S. against Ethicon, Boston Scientific, American Medical Systems, C.R. Bard, Coloplast, and Cook for complications from transvaginally implanted mesh devices.
It is clear that more federal regulation is needed to protect women from unsafe medical products. This, unfortunately, is unlikely to occur because of the number of politicians who campaign on smaller more limited government and are supported by money from the pharmaceutical industry. To them any regulation for health or safety is called "a job killing regulation". This campaign slogan may sound good to some but the ultimate effect is to allow industry to put profits ahead of safety and to cause horrible suffering by consumers injured by dangerous products.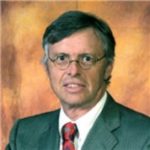 Admitted to practice law in all federal multidistrict litigation courts, the California State Bar and the Florida Bar. His philosophy is to provide aggressive, quality representations and seek fair compensation for individuals and their families who have suffered injury, death, or sexual abuse.