Last week I attended the first hearing for the DePuy Pinnacle Hip Implant Litigation. A large group of lawyers met with United States District Judge Ed Kinkeade in Dallas Texas last week to organize the progress of the lawsuits involving failed Pinnacle Hip implants.
Johnson & Johnson subsidiary DePuy recalled its ASR metal on metal hip implants a year ago so they are no longer on the market. DePuy also makes a metal on metal hip implant called the DePuy Pinnacle Ultamet that has some of the same problems as the DePuy ASR. Both of these DePuy metal on metal hip implants expose patients to metal ion exposure that can cause pain, psuedo tumors, and failure of the implant. The DePuy Pinnacle Ultamet is still on the market.
The Pinnacle implant system can use liners that are polyethelyne or ceramic as well as metal on metal. The Ultamet is the only Pinnacle liner that is metal on metal with the risk of metalosis.
Biomet and Smith & Nephew also make metal on metal hip implants. The Smith & Nephew metal on metal hip is call the Birmingham Hip Replacement. Those implants have the same problem with metal ion exposure as the DePuy ASR and Pinnacle Ultamet. There have been few lawsuits so far against Bioment and Smith & Nephew and those lawsuits have not been coordinated before a single judge as have the Pinnacle and the ASR. It is likely that lawsuits against Bioment and Smith & Nephew will be increasing in the future.
Zimmer manufactured a metal on metal implant called the Durom cup until last year. Many Durom Cup Hip Implants have failed as a result of a design defect and lawsuits involving the Durom Cup have been coordinated before the federal court in Newark, New Jersey.
All of these metal on metal hip implants were marketed with little testing or study. The FDA allowed these hip implants on the market because the manufacturers represented to the FDA that the devices were similiar to other hip implants already on the market.
The current lawsuits being filed claim that the manufacturers were negligent in selling these hips with insufficent testing for safety. The discussion last week in Judge Kinkeade's courtroom in Dallas last week set forth a good foundation for the progress of the DePuy Pinnacle lawsuits.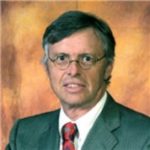 Admitted to practice law in all federal multidistrict litigation courts, the California State Bar and the Florida Bar. His philosophy is to provide aggressive, quality representations and seek fair compensation for individuals and their families who have suffered injury, death, or sexual abuse.