Hip implant failures seem to be increasing among people with both the DePuy ASR implant and the DePuy Pinnacle Ultimet implant. The DePuy ASR was recalled in August 2010 but the Pinnacle models are still on the market. Both the ASR and the Pinnacle Ultimet are metal on metal products. That means that the hip device has a metal cup and a metal ball that fit together. Other types of implants have metal on polyethylene or ceramic on ceramic. The metal on metal designs were developed in hopes that they would last longer than the traditional polyethylene that tended to wear out is 12-15 years and need replacement. However, the friction of the metal on metal design has resulted in metal debris being released into the hip joint and possibly into the blood stream causing a number of problems.
The most immediate of these problems from the metal debris is metallosis which damages the tissues in the hip area causing the implant to loosen and fail. It is also possible that this metallosis or metal poisoning can affect other organs in the body if the hip implant is not removed and replaced with a traditional polyethylene hip implant.
I have spoken with a number of hip implant patients in Sarasota, Bradenton, and Saint Petersburg who are suffering from these problems. The West Coast of Florida is a haven for retirees and has a large population of individuals who have had hip implants. Consequently, I am hearing from a large number of hip implant patients who want to know how this happened and to be advised about any legal rights they may have against the manufacturers of these devices.
Prior to the DePuy ASR recall there was a suspension of sales of the Zimmer Durom Cup in 2008 and a recall of some Stryker hip implants. Many of these patients had to have their hips redone, a procedure called a revision by doctors in this field.
I would recommend that any individual considering a hip implant surgery do careful research about the type of implant that will be used and don't be afraid to ask you doctor detailed questions about why a certain type of implant is recommended for them. I do think it is possible to reduce the risk of having the need to have a hip redone by being a careful consumer and asking questions.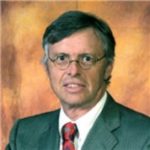 Admitted to practice law in all federal multidistrict litigation courts, the California State Bar and the Florida Bar. His philosophy is to provide aggressive, quality representations and seek fair compensation for individuals and their families who have suffered injury, death, or sexual abuse.