Patients who have received a DePuy Synthes Attune knee replacement have experienced an unusually high rate of early failure of the tibial component. Many experts say that estimate is far to low since it fails to consider unreported events. A close at look the FDA's Manufacturer and User Facility Device Experience (MAUDE) database shows dozens of reports of tibial loosening at the implant–cement interface. Patients have returned to their doctors complaining of swelling, pain and decreased mobility and been forced to undergo painful revision surgery to replace the defective knee implant.
During revision surgeries, surgeons continue to encounter tibial loosening. They suspect the Attune knee replacement is prone to loosening because its smooth surfaces don't allow medical glue to attach the components correctly to the leg bones. Put simply, because the surface of the device is so smooth, the glue doesn't stick.
DePuy Synthes, a subsidiary of Johnson & Johnson, has denied claims that the device is defective. No stranger to lawsuits and product recall – DePuy was responsible for the largest medical device failure settlement in history regarding its ASR hip replacement joint – the company is facing new rounds of litigation from patients who suffered after having Attune knee replacements. While continuing to proclaim the original Attune device safe, DePuy has quietly created a new version of the tibial base component. The underside of the new tibial base plate is not smooth, which allows better adhesion.
Is this update a tacit admission that DePuy is aware of the issues and side effects caused by the knee implant? At least one lawsuit against the company is making that case. They argue that DePuy's new Attune S+ is an admission that the original Attune Synthes was defective. According to court documents, "Defendants' research, design, marketing, and placement of the Attune S+ with new design features on the market aimed at increasing fixation is an admission that the original Attune tibial base plate was defective in its composition and/or construction."
I expect many more Attune lawsuits to be filed in the near future. DePuy has an abysmal history of product failure and the Attune knee system is practically a replay of the events surrounding the company's A.S.R. and Pinnacle metal-on-metal hip joint recall – the largest in history. Once again DePuy has knowingly continued to market a defective product to maximize profits – and with no regard for their patients safety.
If you or a loved one has suffered complications from a DePuy's Synthes Attune Knee Replacement System, please do not hesitate to contact Saunders & Walker for a free consultation. As failures escalate we will be available to answer any questions and provide you with important information about your knee implant.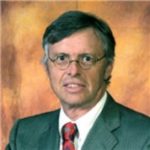 Admitted to practice law in all federal multidistrict litigation courts, the California State Bar and the Florida Bar. His philosophy is to provide aggressive, quality representations and seek fair compensation for individuals and their families who have suffered injury, death, or sexual abuse.