The first federal Johnson & Johnson DePuy ASR metal hip implant trial was scheduled to start on September 9, 2013. The judge has delayed the start of the trial because there are legal rulings that need to be made before the jury is impaneled. This is not uncommon in complex cases. There have been two prior trials in state courts involving the DePuy ASR hip implant recall. One in California this spring resulted in an 8 million dollar award for the injured hip patient and a verdict for zero this summer in Chicago. DePuy has not paid the 8 million dollaw award and is appealing to a higher court to try to reverse that judgment.
The federal trial which is now scheduled to start in two weeks is the first of eleven thousand federal lawsuits involving the ASR metal hip implant. This first case is designated as a "bellwether" case to test the value of these cases. Obviously, DePuy cannot have eleven thousand jury trials to determine the payment on these cases. There will have to be some kind of settlement of most of them. Since DePuy does not want to pay what the lawyers for the injured hip patients think DePuy should pay the judge has scheduled some trials to "test the waters".
The cases selected for trial were selected as average cases to be representative of most of the cases in the litigation so that the jury verdicts will be helpful in trying to value the rest of the cases.
Bloomberg News reported a rumor of a discussion of a three billion dollar settlement for the ASR cases. At that figure, if it is true, the average settlement for a revised hip would likely be over $300,000. The numbers would work out that way because about 20% of the lawsuits invovle people with hips that have not yet failed and those cases would likely get less that those who have had hips replaced. There would also likely be a fund to pay extra for those with significant complications or loss of earnings.
It has been over three years now since the DePuy ASR was recalled and those harmed by this defective product are frustrated and angry that DePuy has failed to put forth any settlement program to compensate those who have been harmed.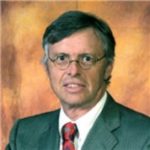 Admitted to practice law in all federal multidistrict litigation courts, the California State Bar and the Florida Bar. His philosophy is to provide aggressive, quality representations and seek fair compensation for individuals and their families who have suffered injury, death, or sexual abuse.