Jury Trial Dates Set
Last Friday, December 28, 2012, United States District Judge David A. Katz scheduled the first jury trials in the DePuy ASR metal hip implant litigation. The DePuy ASR hip implant was recalled in August of 2010 for excessively high failure rates. The failure rate of these hips has continued to increase since the recall.
Many times the ASR hips seem fine for months or years before the cobalt and chromium levels escalate causing pain and failure of the implant. More than six thousand lawsuits have been filed by implant recipients who have encountered problems with these hips. . Johnson & Johnson and DePuy which designed and manufactured the ASR implant have been offering to cover insurance co-pays and some other expenses of patients with failed implants but have refused to make any fair settlement offers to resolve these lawsuits and compensate patients for their pain, suffering, lost wages, and other losses that they suffered as a result of failed hip implants.
Will the Trials Improve the ASR Lawsuit Settlement Prospects?
Yes, I think it is likely that the firm trial dates will make it more likely that Johnson & Johnson and DePuy will consider settlement of these cases. It is clear from the conduct of J & J and DePuy that they hope to make financial settlements in these cases. They would not be offering to pay expenses and co-pays through Braodspire, its insurance adjusting firm, if they did not think that they had legal liability for marketing the ASR hip implant. The question is how much will they pay? Without an upcoming trial date the companies could always wait and continue to negotiate and pay later. Now, with firm trial dates, the companies risk a large jury verdict that will make it harder for them to settle the cases for low dollar amounts. On the other hand, if DePuy and J & J manage to win or get a low verdict they will expect to offer less in settlement payments. That is why they call these first trials "Bellwether trials". These trials, in effect, will test the water to see what juries think of these cases. Settlement of lawsuits is always based upon rough estimates or projections of what juries might award if the cases goes to trial.
Is It too Late to Bring a New ASR Lawsuit?
It is not too late to bring a lawsuit in most states. This depends on the law of the particular state where the injury first manifested itself. It also depends on the specific facts of each case. I am happy to give legal opinions on individual cases at no cost or obligation if the reader would like to contact me.
Anyone with an ASR hip implant who has not filed a lawsuit should get legal advice immediately from me or another attorney with substantial experience in hip implant lawsuits. Many cases will be barred or dismissed for being filed too late and we know that J & J and DePuy will ask the court to dismiss cases that are not timely filed.
I have spoken with many ASR victims who have been told by doctors or others that Broadspire will take care of their expenses and will protect their interests. This is wrong. J & J and DePuy have never extended any offers to extend the statute of limitations for filing lawsuits for any reason. Broadspire is working for J & J and DePuy to minimize their losses and will not protect the legal rights of those that have suffered from these implants.
When Will the ASR Jury Trials Take Place?
The first trial, which is the case of Faye Dorney-Madgitz, will start in May of 2013. The trial for Ann McCracken will start in July 2013. These trial settings should put pressure on J & J and DePuy to make some settlement offers on all of the ASR cases. It is a grave injustice to those implant recipients who have now been waiting for over two years for a fair settlement of their cases. In fact, several of my elderly clients have passed away in the last two years without ever receiving compensation for the suffering they endured as a result of the bad ASR implants. Many others have become severely disabled and endured great financial stress while waiting for a settlement offer. J & J and DePuy really don't seem to care about those that they have injured as a result of putting corporate profits ahead of the safety of implant patients.
In summary, anyone with an ASR hip implant who has not filed a lawsuit should get legal advice immediatly to protect their rights.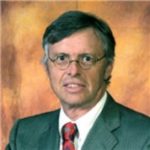 Admitted to practice law in all federal multidistrict litigation courts, the California State Bar and the Florida Bar. His philosophy is to provide aggressive, quality representations and seek fair compensation for individuals and their families who have suffered injury, death, or sexual abuse.