DePuy ASR Deadline
The last date to enroll in the 2.5 billion dollar DePuy ASR hip settlement is April 1, 2014.  The Depuy ASR metal on metal hip was recalled in 2010 and there are about 8 thousand eligible cases. An ASR hip implant patient has to have had the hip removed and replaced to qualify to participate in the settlement. To qualify the revision has to have taken place before August 2013. Those ASR hip implant patients with revisions after that date or those that did not or could not have their hips redone retain all their legal rights to bring a claim at a later time but not as part of this settlement. The base payment per case is $250,000 with some reductions and increases based upon the circumstances of each case.
Biomet Magnum Deadline
In order to be included in the recently announced Biomet Magnum M2A settlement an implant patient has to have had a replacement of the implant and file a lawsuit by April 15, 2014. The Biomet Magnum and Biomet M2A was never officially recalled but has had failures based upon the metal on metal articulation between the cup and the ball of the implant. This friction of the metal on metal parts releases chromium and cobalt that causes a condition called metallosis. This is the same problem that plagued the DePuy ASR and has also been the subject of litigation involving the DePuy Pinnacle Ultimet, Wright Converse, the Zimmer Durom Cup, the Smith & Nephew R3, and the Encore hip implant.
The Biomet settlement involves many fewer cases than the DePuy ASR and the total settlement amount is estimated to be around 100 million dollars. The base payment per case is $200,000 with some reductions and increases based upon the circumstances of each case.
My firm is handling lawsuits involving all of these products and I am happy to answer individual questions for those that are not already represented by a lawyer. If you are represented by a lawyer already you should direct questions to your own lawyer who knows your case.
www.saunderslawyers.com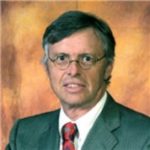 Admitted to practice law in all federal multidistrict litigation courts, the California State Bar and the Florida Bar. His philosophy is to provide aggressive, quality representations and seek fair compensation for individuals and their families who have suffered injury, death, or sexual abuse.