While the mainstream media occasionally reports on the multi-million dollar jury awards against pelvic mesh makers Johnson & Johnson and Boston Scientific, one of the lesser known manufacturers will soon face (a wave of) injured women in court.
Cook Medical of Bloomington, Indiana is a privately held company that makes what's known as a biologic mesh.
Years ago hernia mesh was refashioned for use in the female pelvis to shore up pelvic organ prolapse (POP) and to treat stress urinary incontinence (SUI).   But polymer-based polypropylene (PP) used for both hernia mesh and transvaginal mesh linked to chronic infections, pain, foreign body response and mesh erosion, among a host of other complications.
Interestingly, Cook Medical's mesh is a biologic, made of pig intestines, but seems to be eliciting a similar response in the unfortunate female recipients of this medical device.
On July 20, Judge Joseph Goodwin, who is overseeing 80,000 pelvic mesh defective product cases in multidistrict litigation, issued an order (PTO #63) that prepares a "Wave" of women implanted with Cook's mesh for trial sometime early next year.   In that Wave, there are 235 lawsuits filed by women who complain of the very same thing as women who've receive polypropylene mesh implants despite the promises that the Cook version of mesh was a new generation and an improvement over the traditional polypropylene (PP) plastic implant.
Consider this – While the material may be different, the way it's implanted in female patients is the same. And that may be the problem.
Transvaginal placement means an incision in the vagina is the first entry point for pelvic mesh implants of any material. Researchers have long theorized that bacteria is attracted to the mesh as it passes through the clean-contaminated field of the vagina and that bacteria continues to reside within the weave of the mesh. In a fight for survival, a biofilm colony forms around the bacteria to wall it off from invaders.  This colony of bacteria only grows and thrives in the internal body cavity.
Plaintiffs' attorneys theorize passing through the clean-contaminated field also allows the porcine implant to harbor the same bacterial colonies that take on a life of their own once implanted.
Cook claims its product are resistant to infection and result in complete remodeling. The inflammatory response is limited to the area where synthetic sutures are/were utilized during surgery, according to Cook promotional materials. Cook says its product will disappear and have complete integration with the body over time.
Upcoming court cases will test Cook's theory
Last April four lawsuits that were supposed to be heard before Judge Goodwin in his Charleston, WV court were dismissed with prejudice. With seven manufacturers and more than 80,000 cases filed in Judge Goodwin's court in multidistrict litigation, Cook Medical has simply not received the attention of the other larger companies and were not ready for trial.
At this writing Cook faces 417 defective product cases in Judge Goodwin's courtroom.   That's 417 out of the 80,055 cases amassed before Judge Goodwin court, more cases than have ever been amassed in one court in Mass Tort proceedings.
One woman (Ailey) claimed in her complaint that studies show Surgisis Gold was inferior in aiding in the growth of fibrinolytic activity of human mesothelial cells; integration was insufficient; foreign body reaction was pronounced leading to an inflammatory response and infections, scar tissue formation, shrinkage was excessive leading to pain and dyspareunia or a painful sex. Additionally the implants do not work to correct the original condition of POP or SUI in a substantial number of women.
The women claim the Cook mesh is defective and Cook was negligent, breached its express warranty, failed to warn physicians about the dangers, was grossly negligent, violated consumer protection laws and knowingly marketing a dangerous medical device.
Pelvic pain makes it difficult for implant victims to work, sit, or stand for any period of time. Many are referred to pain management as a treatment course.
Who wants to be on pain pills for the rest of their life?
While Boston Scientific has lost cases in the area of hundreds of millions of dollars as has Johnson & Johnson and American Medical Systems is in the process of setting its outstanding cases, women implanted with a Cook transvaginal mesh medical device have yet to have their day in court.
That may all change in the spring of next year. No doubt the cases will enlighten us all about this horrible chapter in experimental women's health that has left more than 100,000 with life-altering effects.
Cook Mesh is Biologic not Synthetic
Cook is the only mesh maker facing product liability claims that is made from a material other than polypropylene. What's unusual is that women who've been implanted with the biologic implants to treat incontinence and prolapse seem to be suffering similar symptoms as women who've received plastic mesh implants.
Cook Medical makes the Surgisis Posterior Graft to treat stress urinary incontinence (SUI) and pelvic organ prolapse (POP).
All of its meshes were derived from hernia products. In 1999, Cook Medical began to market and sell products for pelvic organ prolapse (POP) and stress urinary incontinence (SUI).
Here they are:  Surgisis Biodesign Urethral Sling (510(k) approval September 23, 1999),  510(k) approval here Surgisis Biodesign Tension-Free Urethral Sling (approved 510(k) April 9, 2002) Surgisis Biodesign Anterior Pelvic Floor Graft Surgisis Biodesign Posterior Pelvic Floor Graft Surgisis Biodesign Vaginal Erosion Repair Graft (all cleared 510(k) on September 23, 1999)
The Ailey lawsuit set forth claims for negligence, negligent misrepresentation, negligent infliction of emotional distress, breach of express warranty (promising safety, withholding information), a failure to warn her physician about the risks associated with the product, gross negligence for the rights of others, violation of consumer protection laws (for Iowa and Alabama, her implanting state), unjust enrichment, and knowingly marketing a dangerous medical device (strict liability). Ailey also asks for punitive damages to send a message to the company.
The federal court in Charleston, West Virginia, home of  80,500 product liability cases, is about to start a series of trials claiming defendant, Cook Medical, produced a defective product that has injured women. Charleston was chosen by a panel of federal judges to attempt to move similar pelvic mesh cases through the courts under one judge. Cook is one of seven defendants facing bellwether trials in this jurisdiction to test legal theories.
Pamela Ailey v. Cook Group, Inc.; Cook Incorporated; Cook Biotech, Inc; Cook Urological Incorporated; Cook Medical Inc., of Bloomington, Indiana, (case number is   2:13-cv-18888) was set to begin April 20, 2015. Lingo v Cook Inc, et al. 2:13-cv-20359 is the backup case that will be tried only if Ailey is dismissed or otherwise not ready for trial. Ms. Ailey is a resident of Pleasant, Iowa. Her mesh was implanted in Huntsville, Alabama.
Judge Goodwin conferred with both sides involved in Cook Medical cases on July 16, 2015. Jury trials are expected to begin in January 2016. New lawsuits are continuing to be filed as women discover that the problems that they are experiencing from the mesh are the result of a poorly designed and inadequately tested medical product.
At Saunders & Walker we will continue represent women suffering from these dangerous implants.
Saunders & Walker Consumer Justice Lawyers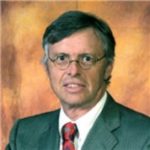 Admitted to practice law in all federal multidistrict litigation courts, the California State Bar and the Florida Bar. His philosophy is to provide aggressive, quality representations and seek fair compensation for individuals and their families who have suffered injury, death, or sexual abuse.