United States District Judge Robert L. Miller Jr. in the Northern District of Indiana has scheduled the first court hearing for the newly coordinated litigation involving the metal on metal Biomet Magnum hip implant lawsuits for Friday November 16th, 2012 in South Bend, Indiana.
The Biomet Magnum and M2a hip implant lawsuits involve implant patients who have developed metallosis and required additional surgeries to have their hips redone. This is exactly the same problem that is involved in the lawsuits against the manufacturers of the DePuy ASR, the DePuy Pinnacle, the Wright Conserve Cup, the Smith & Nephew R3, and similar to the problems with the Zimmer Durom Cup.
The use of metal on metal for hip implants was a bad idea that was not properly tested by any of these manufacturers. For decades ceramic and polypropylene articulating surfaces had been used successfully for hip implant surgeries.
There are thousands of lawsuits nationwide in the U.S. by metal on metal hip implant patients. So far there are almost 100 lawsuits involving the Biomet Magnum and M2a pending in the federal courts. To date, only the DePuy ASR, the Smith & Nephew R3, and the Zimmer Durom Cup have been recalled. However, few orthopedic surgeons are still using any metal on metal implants because of the high failure rates of these devices.
So far, there have been no jury trials and few settlements in these cases. There are a number of jury trials scheduled for 2013 which should push some of these manufacturers to start settling these cases and paying long overdue compensation to long suffering metal hip implant patients.
https://www.youtube.com/watch?v=tCoJBaX0amU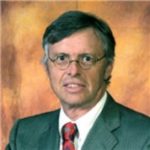 Admitted to both the California State Bar and the Florida State Bar, Joseph Saunders has also practiced in the United States District Court and the United States Court of Appeals. His philosophy is to provide aggressive, quality representation and seek fair compensation for individuals and their families who have suffered injury or death at the hands of insurance companies, large corporations, medical providers or governmental entities.