Another IVC lawsuit was recently decided in favor of the plaintif after a Texas jury voted in favor of a firefighter who claimed that a Cook Celect IVC filter was the cause of his injuries. The plaintiff, Houston firefighter Jeffrey Pavlock, suffered blood vessel and organ perforations. He was awarded $1.2 million in damages after finding that Cook Medical failed to warn patients and doctors about the risks associated with IVC filters.
In 2015 Pavlock was implanted with the Celect IVC filter to prevent blood clots from reaching his heart and lungs. As with all IVC filters, it was intended to be temporary and doctors planned to remove it when the blood clot danger lessened. But during removal surgery seven weeks later doctors were unable to retrieve the filter. It had moved and embedded itself in a blood vessel. The Celect filter's legs had also perforated Pavlock's aorta and small intestine. A second removal surgery was also unsuccessful and, according to the lawsuit, Pavlock will require careful health monitoring for the rest of his life because the device could break or move again.
This Texas suit is just one of 8,000 IVC filter lawsuits already underway in federal court and that number continues to grow. They all claim that IVC Manufacturers have concealed potentially dangerous side effects associated with their retrievable IVC filters – including filter migration, fracture, organ perforation, embolization, and inferior vena cava punctures – and failed to warn doctors and patients about these risks. C.R. Bard, along with Cook Medical are the two largest manufacturers of these dangerous devices. Smaller manufacturers such as Cordis Corporation Rex Medical, Argon Medical, and B. Braun are also facing IVC lawsuits in state and federal courts.
Patients need to be aware of the high failure rates associated with these devices. Many physicians I have consulted with believe IVC filters are implanted time bombs. Patients who currently have IVC filters implanted should consult with their doctor and evaluate their risks.
At Saunders & Walker we continue to represent victims harmed by drugs and medical devices. If you or someone you know have been injured after the having an IVC filter implanted please contact us for a free consultation and to discuss your legal options.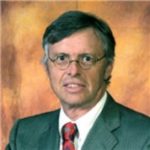 Admitted to practice law in all federal multidistrict litigation courts, the California State Bar and the Florida Bar. His philosophy is to provide aggressive, quality representations and seek fair compensation for individuals and their families who have suffered injury, death, or sexual abuse.