In yet another striking loss, Johnson & Johnson was ordered by a Los Angeles jury to pay $417 million to a terminally ill woman who says the company's baby powder caused her to develop ovarian cancer.
Echoing earlier talc lawsuits the plaintiff, Eva Echeverria, alleged Johnson & Johnson failed to adequately warn consumers about talcum powder's potential cancer risks. According to court papers she used the company's baby powder on a daily basis beginning in the 1950s until 2016, and was diagnosed with ovarian cancer in 2007. In her suit she claimed she developed ovarian cancer as a "proximate result of the unreasonably dangerous and defective nature of talcum powder."
The jury's award included $68 million in compensatory damages and $340 million in punitive damages. The large punitive award was supported by evidence that included internal documents from several decades, all showing the jury that Johnson & Johnson had long known about the risks of talc and ovarian cancer.
Including this lawsuit, five talc cases against Johnson & Johnson have resulted in large monetary awards. Previous awards were for $110 million, $72 million, $70 million, and $55 million. Currently there are over 1,000 other talcum powder lawsuits filed against the pharmaceutical giant, all claiming the company failed to warn women of the risk of developing ovarian cancer from using its popular baby powder in the pelvic area.
These cases have brought to the forefront concerns about the dangerous health ramifications of extended talcum powder use. Talc is a naturally occurring clay mineral composed of magnesium and silicon that is often mined in proximity to asbestos, a known carcinogen.
Early indications that talc could cause cancer came in 1971 when doctors discovered talc particles deeply embedded in ovarian tumors.
Then in 1982, the first study to ever to link talc use with ovarian cancer came out. In the clinical trials it was based on, there were 20 well executed, case-control studies done over 30 years that support the association. The most recent study confirming the cancer-talc relationship was published in 2015. According to a doctor associated with the study there was, on average, about 30% increased risk for ovarian cancer with talc usage in the case-control studies.
There is clear evidence that the link between ovarian cancer and the use of talc products is more than just a casual connection. By not warning customers of these dangers Johnson & Johnson knowingly continues to place women's lives at risk.
At Saunders & Walker we have a successful history of representing victims harmed by dangerous products like talc. If you suspect you or a loved one has contracted ovarian cancer after using talc-based products in the genital area, you may be owed money for any combination of pain and suffering, medical bills, lost wages, or in the case of a loved one's death – funeral expenses. Please contact us for for a free legal consultation. These cases are time-sensitive and it is crucial that you act as soon as possible to determine if you are eligible for compensation.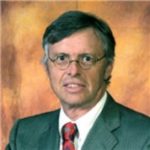 Admitted to practice law in all federal multidistrict litigation courts, the California State Bar and the Florida Bar. His philosophy is to provide aggressive, quality representations and seek fair compensation for individuals and their families who have suffered injury, death, or sexual abuse.