Eli Lilly, the manufacturer of the schizophrenia and bipolar disorder drug, Zyprexa, has settled lawsuits with 33 states that sued the drug company for falsely marketing its drug to patients with neither scizophrenia or bipolar disorder. Those are the only two illnesses for which Zyprexa has been approved. However, in Lilly's never-ending quest for more revenues, it marketed the drug for dementia and milder forms of bipolar disorder, a violation of federal law. The $62 million settlement eclipses the $58 million settlement Merck recently paid for illegally marketing Vioxx.
Eli Lilly is not out of legal trouble just yet. The NY Times has reported that, "the agreement may also be a sign that a much larger deal is near in a separate but related civil and criminal investigation led by federal prosecutors in Philadelphia. In that case, Lilly is expected to pay more than $1 billion in fines and restitution to states and the federal government and may also plead guilty to a misdemeanor criminal charge related to off-label marketing of Zyprexa."
Zyprexa is a dangerous drug that can cause severe weight gain and is more likely than other schizophrenia or bipolar disorder drugs to lead to the onset of diabetes. These harmful Zyrpexa effects make Eli Lilly's marketing behavior even more heinous.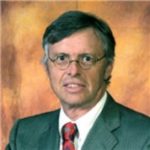 Admitted to practice law in all federal multidistrict litigation courts, the California State Bar and the Florida Bar. His philosophy is to provide aggressive, quality representations and seek fair compensation for individuals and their families who have suffered injury, death, or sexual abuse.