Eli Lilly, the manufacturer of the drug Zyprexa, may face more legal troubles after the FDA told the company it would delay the approval of its new drug Symbyax for hard-to-treat depression because the agency wanted more information about the risk of diabetes in the medicine's prescribing label. Symbyax combines Lilly's antipsychotic pill Zyprexa and the antidepressant Prozac. Zyprexa has already been shown to cause diabetes and pancreatitis. The company has come under heavy criticism for failing to disclose dangerous and often fatal side effects such as
fever, stiff muscles, confusion, sweating, fast or irregular heartbeats, spasmodic muscular movements, sudden headaches, problems with vision, speech or balance, hallucinations, and increased thirst and frequent urination.
For more information on this subject, please refer to our section on Drugs, Medical Devices, and Implants.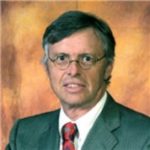 Admitted to both the California State Bar and the Florida State Bar, Joseph Saunders has also practiced in the United States District Court and the United States Court of Appeals. His philosophy is to provide aggressive, quality representation and seek fair compensation for individuals and their families who have suffered injury or death at the hands of insurance companies, large corporations, medical providers or governmental entities.