Cancer drug Tarceva will have to add new warning labels because of serious side effects associated with the drug manufactured by Genentech and OSI Pharmaceutical, Inc. The side effects include skin problems, eye reactions, and punctures in the digestive tract. According to the FDA, some of the skin problems resemble those associated with Stevens Johnson Syndrome. Eye problems include corneal perforations and ulcers.
Tarceva has been approved to treat certain forms of lung and and pancreatic cancer.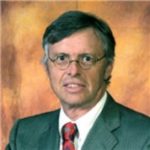 Admitted to practice law in all federal multidistrict litigation courts, the California State Bar and the Florida Bar. His philosophy is to provide aggressive, quality representations and seek fair compensation for individuals and their families who have suffered injury, death, or sexual abuse.