A bill introduced by Senators Henry Waxman of California and Ted Kennedy of Massachusetts would give the FDA regulatory authority concerning ads for over the counter drugs. The bill comes in the wake of an FDA advisory about banning cold medicines for children under the age of 6. The new bill would give the federal agency power to impose monetary fines on advertisers. Presently, over the counter drugs fall under the authority of the Federal Trade Commission.
For more information on this subject, please refer to the section on Drugs, Medical Devices, and Implants.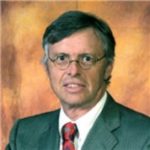 Admitted to both the California State Bar and the Florida State Bar, Joseph Saunders has also practiced in the United States District Court and the United States Court of Appeals. His philosophy is to provide aggressive, quality representation and seek fair compensation for individuals and their families who have suffered injury or death at the hands of insurance companies, large corporations, medical providers or governmental entities.