Ann Marie Cisneros, a former employee of contractor Pharmaceutical Product Development Inc., has testified before the House Energy and Commerce Committee that the drug manufacturer knew of Ketek's problems before regulators discovered fraud. Her testimony centered around a study that demonstrated the drug's dangers prior to its US approval by the FDA in 2004.
Some House Committee members lashed out against the FDA calling the system broken and the relationship between the FDA and the pharmaceutical industry as incestuous.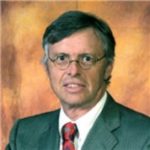 Admitted to both the California State Bar and the Florida State Bar, Joseph Saunders has also practiced in the United States District Court and the United States Court of Appeals. His philosophy is to provide aggressive, quality representation and seek fair compensation for individuals and their families who have suffered injury or death at the hands of insurance companies, large corporations, medical providers or governmental entities.