Genentech's psoriasis drug, Raptiva has been voluntarily recalled due to several deaths related to use of the drug. Raptiva has been linked to a potentially fatal brain infection, progressive multifocal leukoencephalopathy (PML). Raptiva is designed to lower the body's natural immune system in order to treat psoriasis. However, it also makes patients more susceptible to a virus that attacks the central nervous system once the body's T cells have been suppressed. Besides PML, the drug may lead to viral meningitis and invasive fungal disease.
The FDA reacted to Genentech's Raptiva recall by stating that healthcare professionals should no longer prescribe Raptiva to new patients. Current Raptiva patients should consult their doctor in order to determine an alternative method of treatment for psoriasis. The FDA had issued a black box warning in October 2008, months before it was known that 3 patients had died after using Raptiva for the past 3 years.
Since the recall is very recent, it is not known when Genentech officials knew of the link between the psoriasis drug and PML. What is known is 3 people are dead because of another harmful drug. In announcing the Raptiva recall, Genentech officals noted that the risks outweighed the benefits of the drug which prompted the recall. What an understatement! Three people have died, that's quite a risk.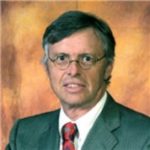 Admitted to practice law in all federal multidistrict litigation courts, the California State Bar and the Florida Bar. His philosophy is to provide aggressive, quality representations and seek fair compensation for individuals and their families who have suffered injury, death, or sexual abuse.