Purdue Pharma L.P., the manufacturer of the popular Oxycontin, has been ordered to pay the stiff penalty of $634.5 million fine for misleading the public regarding the drug's addiction risk. In a Boston Globe article,the drug is "designed to be swallowed whole and digested over 12 hours, the pills can produce a heroin-like high if crushed and then swallowed, snorted or injected. From 1996 to 2001, the number of oxycodone-related deaths nationwide increased fivefold while the annual number of OxyContin prescriptions increased nearly 20-fold, according to a report by the U.S. Drug Enforcement Administration. In 2002, the DEA said the drug caused 146 deaths and contributed to another 318."
For more information on this subject, please refer to our section on Drugs, Medical Devices, and Implants.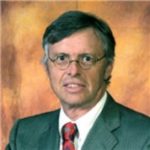 Admitted to both the California State Bar and the Florida State Bar, Joseph Saunders has also practiced in the United States District Court and the United States Court of Appeals. His philosophy is to provide aggressive, quality representation and seek fair compensation for individuals and their families who have suffered injury or death at the hands of insurance companies, large corporations, medical providers or governmental entities.