According to an article published in the Journal of the American Medical Association older people who suffer from diabetes and take Avandia as part of their treatment regimen are 60% increased risk of heart failure, a 40% increased risk of heart attack, and a 30% increased risk of death. This is obviously not good news for Glaxo Smith Kline, the manufacturer of Avandia. Avandia is a controversial drug designed to treat Type II diabetes but has faced stiff criticism concerning its links to cardiac issues.
For more information on this subject, please refer to the section on Drugs, Medical Devices, and Implants.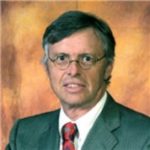 Admitted to practice law in all federal multidistrict litigation courts, the California State Bar and the Florida Bar. His philosophy is to provide aggressive, quality representations and seek fair compensation for individuals and their families who have suffered injury, death, or sexual abuse.