After two people died, Novartis AG has pulled its pain relief drug Prexige from the market in Australia. According to a story published in the Wall St. Journal, "Australia's Therapeutic Goods Administration said it had received eight reports of serious liver reactions in patients taking the drug. "It seems that the longer people are on the medicine, the greater the chance of liver injury," its principal medical adviser, Rohan Hammett, said in a statement.
The Swiss company said the drug — which isn't sold in the U.S. — is still available in about 50 countries and is being rolled out in Europe. Australia is the only country where Prexige is available in a 200-milligram dose, as opposed to a 100-milligram dose elsewhere."
For more information on this subject matter please refer to the section on Drugs, Medical Devices, and Implants.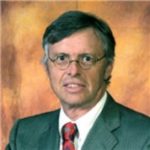 Admitted to both the California State Bar and the Florida State Bar, Joseph Saunders has also practiced in the United States District Court and the United States Court of Appeals. His philosophy is to provide aggressive, quality representation and seek fair compensation for individuals and their families who have suffered injury or death at the hands of insurance companies, large corporations, medical providers or governmental entities.