During the three day Clinton Global Initiative, Novartis Chief Executive Dan Vasella said that the FDA was buckling under political pressure to monitor the safety and efficacy of new pharmaceuticals. HIs comments were made in the wake of rising awareness of overly aggressive marketing tacticts by pharmaceutical companies at the expense of consumer safety. Two Novartis drugs, Prexige and Galvus have met significant regulatory delays in the US in spite of being approved in other parts of the world. Vasella didn't comment on the number of drugs including Merck, Zyprexa, and Avandia, to name a few. Big pharma has been playing money politics with consumer safety for years now. It's about time the FDA increased its monitoring of drug safety.
For more information on this subject, please refer to our section on Drugs, Medical Devices, and Implants.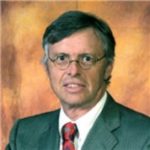 Admitted to practice law in all federal multidistrict litigation courts, the California State Bar and the Florida Bar. His philosophy is to provide aggressive, quality representations and seek fair compensation for individuals and their families who have suffered injury, death, or sexual abuse.