According to a CDC released yesterday, the link between the eye fungus fusarium keratitis and Bausch & Lomb products continues to grow. Fungal keratitis is a painful inflammation of the cornea that can, in some cases, lead to blindness. The infection, caused by a fungus found in the environment, can appear as a result of eye injury, improper use of contact lenses or contaminated contact-lens products.
ReNu MultiPlus has been on the market since 1997 and has been used by an estimated 30 million people. ReNu with MoistureLoc, a much newer product, has about 2.3 million users, the company has said. The products are used to clean and disinfect contact lenses.
According to Bausch & Lomb, ReNu with MoistureLoc had 2005 sales of $45 million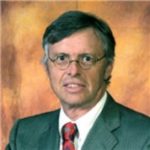 Admitted to both the California State Bar and the Florida State Bar, Joseph Saunders has also practiced in the United States District Court and the United States Court of Appeals. His philosophy is to provide aggressive, quality representation and seek fair compensation for individuals and their families who have suffered injury or death at the hands of insurance companies, large corporations, medical providers or governmental entities.