Ketek, a respiratory infection drug manufactured by Sanofi-Aventis and approved by the FDA in 2004, has been associated with severe liver damage. It's not the first time the drug has caused controversy. The doctor who treated the most patients in the study, Maria "Anne" Kirkman Campbell, is in federal prison after pleading guilty to defrauding Aventis and others. An indictment says Dr. Campbell fabricated data she sent to the company. The documents show that Aventis was worried about Dr. Campbell early in study 3014 but didn't tell the FDA until the agency's own inspectors discovered the problem independently.
A doctor in California who treated the third-most patients in the study was on probation at the time with the state medical board for gross negligence and failure to keep adequate records. Shortly after his involvement in the study ended, police responding to a domestic-violence call found the doctor at home hiding a bag of cocaine in his underwear and holding a loaded semiautomatic handgun, according to a later complaint by the California medical board. The doctor lost his license.
The full extent of the study's problems has never been made public. Its results were cited last month in an article in the New England Journal of Medicine that suggested Ketek is as safe as other antibiotics. Five of the six authors of that article disclosed that they received consulting fees from Sanofi-Aventis, and the sixth was an Aventis employee at the time of the study.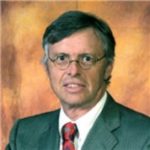 Admitted to both the California State Bar and the Florida State Bar, Joseph Saunders has also practiced in the United States District Court and the United States Court of Appeals. His philosophy is to provide aggressive, quality representation and seek fair compensation for individuals and their families who have suffered injury or death at the hands of insurance companies, large corporations, medical providers or governmental entities.