In a study published in the Lancet medical journal, Glaxo SmithKline's AIDS drug Ziagen doubles the risk of heart attack. In the wake of the published study, AIDS doctors are urging caution before abandoning the drug. These antiretrovirals are wonderful and lifesaving, but they do have toxicity problems," said Charlie Gilks, director of AIDS treatment and prevention at the World Health Organization.
Not surprisingly, Glaxo's spokesperson argued that internal company research does not support the Lancet findings.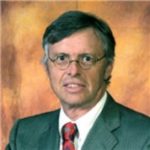 Admitted to both the California State Bar and the Florida State Bar, Joseph Saunders has also practiced in the United States District Court and the United States Court of Appeals. His philosophy is to provide aggressive, quality representation and seek fair compensation for individuals and their families who have suffered injury or death at the hands of insurance companies, large corporations, medical providers or governmental entities.