Genentech, the maker of Avastin, has sought to restrict access to its cheaper drug Avastin so that health officials will use a more expensive brand has lead to Congressional criticism. The restriction on the eye disease drug has led one US senator to write letters to the Centers for Medicare and Medicaid and the FDA inquiring as to the propriety of Genentech's actions. Senator Kohl of Wisconsin also sent a letter to Genentech informing them that he will investigate these restrictions.
This seems to be another instance where pharmaceutical companies are seeking higher profits at the expense of the consumer. While every company has a right and a duty to make a profit for its shareholders, it crosses the line when that company restricts access to cheaper drugs that work.
For more information on this subject, please refer to the section on Drugs, Medical Devices, and Implants.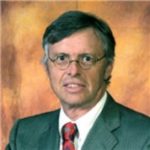 Admitted to practice law in all federal multidistrict litigation courts, the California State Bar and the Florida Bar. His philosophy is to provide aggressive, quality representations and seek fair compensation for individuals and their families who have suffered injury, death, or sexual abuse.