A jury in Bartow Florida awarded the family of a cancer patient $28.5 million who was given the wrong prescription, suffered a stroke, and subsequently died. According to the Associated Press article, "Beth Hippely was prescribed Warfarin, a blood thinner, in 2002 to treat breast cancer. The prescription filled at a Walgreens pharmacy was 10 times what her doctor prescribed, court documents said.
The Polk County Circuit Court jury found the prescription error caused a cerebral hemorrhage resulting in permanent bodily injury, disability and physical pain. The mother of three died in January at the age of 46.
A 19-year-old pharmacy technician, with little training, misfiled the prescription, according to court documents.
For more information on this subject matter, please refer to the section on Drugs, Medical Devices, and Implants.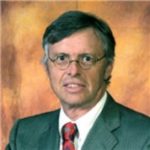 Admitted to both the California State Bar and the Florida State Bar, Joseph Saunders has also practiced in the United States District Court and the United States Court of Appeals. His philosophy is to provide aggressive, quality representation and seek fair compensation for individuals and their families who have suffered injury or death at the hands of insurance companies, large corporations, medical providers or governmental entities.