The FDA will convene a panel of experts to investigate the increasing number of safety problems with insulin pumps. Industry officials note that there are issues with both the hardware and software aspects of the medical devices designed to provide the proper amount of insulin to diabetics. Defects in these insulin pumps may result in patients receiving too much or too little insulin. The consequences can be serious including death.
According to a Wall St. Journal article, "The FDA said the number of Type I diabetics using insulin pumps has increased, with about 375,000 U.S. users in 2007, up from about 130,000 in 2002.
Manufacturers are required to report problems potentially associated with devices to the FDA. The FDA conducted a review of insulin pump-related adverse-event reports and found nearly 17,000 reports from Oct. 1, 2006, through Sept. 30, 2009. The reports don't necessarily mean a device caused a problem but serve as a signal for more investigation. Even if a device is functioning properly patients can inadvertently misuse the device. Of the reports, about 12,000 reported a patient injury (such as problems with blood glucose levels) and 310 deaths."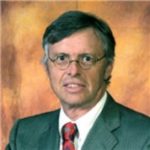 Admitted to both the California State Bar and the Florida State Bar, Joseph Saunders has also practiced in the United States District Court and the United States Court of Appeals. His philosophy is to provide aggressive, quality representation and seek fair compensation for individuals and their families who have suffered injury or death at the hands of insurance companies, large corporations, medical providers or governmental entities.