FDA officials warned yesterday about medical scopes inserted down a patient's throat that may be spreading serious bacterial infections. The scopes are called duodenoscopes and they are used to diagnose and treat diseases of the liver, bile ducts, and pancreas. Apparently, the manufacturer's sterilization guidelines may be inadequate to properly clean the devices. The scopes are manufactured by Olympus Medical Systems Group.
At least two patients have died as a result of infections likely from these scopes. The infections are from a family of germs called CRE which is short for carbapenem-resistant Enterobactereriaceae. These are very dangerous infections because they are superbugs that are resistant to all known antibiotics. These scopes are used in over 500,000 procedures in the U.S. every year. It is not know how many infections have occurred from these devices.
The design of the scopes make them very difficult to clean after each use. They have small crevices that are difficult to reach with a cleaning brush. The FDA warned that residual bodily fluids may remain on the devices after cleaning and disinfecting.
So far,  no lawsuits have been filed by patients who were sickened or by families of those who lost a loved one to infection.
It is the legal responsibility of the manufacturer of the device to be sure that its instructions for cleaning and disinfecting the device are adequate to prevent the transmission of infection. Hospitals and doctors rely on the instructions provided by the manufacturer to protect patients. This FDA warning indicates that these cases of infection may be due to inadequate manufacturer cleaning instructions rather than negligence of the hospital in following those instructions. I would expect that lawsuits will be filed to determine whether the manufacturer or the hospitals are responsible for this public health disaster.
If you or a loved one contacted an infection after a medical procedure involving a duodenoscope contact me for a case evaluation at no cost to you.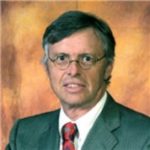 Admitted to practice law in all federal multidistrict litigation courts, the California State Bar and the Florida Bar. His philosophy is to provide aggressive, quality representations and seek fair compensation for individuals and their families who have suffered injury, death, or sexual abuse.