Fentora, used to treat pain in cancer patients, has drawn an FDA warning as a result of deaths in patients who were given the improper dosage or Fentora was incorrectly substituted as a pain management pharmaceutical. The FDA warning stated that Fentora should not be used in cancer patients who are unable to tolerate other opioid
drugs. Fentora was approved by the FDA last year for cancer patients to treat severe pain and who were already taking morphine or other fentanyl drugs.
For more information on this subject, please review our section on Drugs, Medical Devices, and Implants.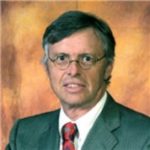 Admitted to both the California State Bar and the Florida State Bar, Joseph Saunders has also practiced in the United States District Court and the United States Court of Appeals. His philosophy is to provide aggressive, quality representation and seek fair compensation for individuals and their families who have suffered injury or death at the hands of insurance companies, large corporations, medical providers or governmental entities.