The FDA will convene a panel to review the safety and efficacy of over the counter children's cold medicines. A group of doctors are pushing the FDA to put a warning on these over the counter products that they have not been proven safe and effective for children under six years of age. The petition was filed with the FDA earlier this year after a Centers for Disease Control and Prevention study of emergency-room records showed more than 1,500 reports of health problems and three deaths in children under age two were linked to cold and cough products in 2004 and 2005.
Most of the active ingredients in various medicines such as cough suppressants and nasal decongestants have been on the market for decades and were never required to undergo testing in children. Current dosing recommendations for children are extrapolated from adult doses.
For more information on this subject matter, please refer to the section on Drugs, Medical Devices, and Implants.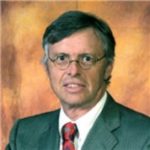 Admitted to both the California State Bar and the Florida State Bar, Joseph Saunders has also practiced in the United States District Court and the United States Court of Appeals. His philosophy is to provide aggressive, quality representation and seek fair compensation for individuals and their families who have suffered injury or death at the hands of insurance companies, large corporations, medical providers or governmental entities.