Cold and cough medicines purchased over the counter for children under six years of age can cause serious side effects, including death, concluded an FDA analysis of the safety of children's cold and cough medicines. The FDA has had 54 reports of children's death as a result of using decongesants containing pseudoephedrine, phenylephrine and ephedrine. The FDA has told companies marketing children's hydrocodone products that they must end their distribution prior to October 31.
For more information on this subject, please refer to our section on Drugs, Medical Devices, and Implants.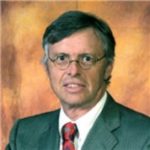 Admitted to both the California State Bar and the Florida State Bar, Joseph Saunders has also practiced in the United States District Court and the United States Court of Appeals. His philosophy is to provide aggressive, quality representation and seek fair compensation for individuals and their families who have suffered injury or death at the hands of insurance companies, large corporations, medical providers or governmental entities.