There's a widespread myth that FDA approval of a new drug product means that that drug is safe for consumer use. Yet, according to a notice published Friday by the US Food and Drug Administration (FDA), from October 2005 through September 2006, companies had yet to initiate 71 percent of outstanding "post-market" safety evaluations that companies have promised to undertake for currently approved products they are already selling to consumers.
The drug companies are interested in profits and will often take shortcuts to increase their bottom line. We've seen this behavior with Merck, Eli Lilly, and other pharmaceutical giants. This is dangerous for the average consumer.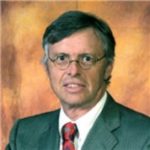 Admitted to both the California State Bar and the Florida State Bar, Joseph Saunders has also practiced in the United States District Court and the United States Court of Appeals. His philosophy is to provide aggressive, quality representation and seek fair compensation for individuals and their families who have suffered injury or death at the hands of insurance companies, large corporations, medical providers or governmental entities.