Bodee LLC has issued a voluntary recall of all its Encore dietary supplements after the FDA determined that a chemical analyis of the supplement contained harmful, undeclared ingredients. The FDA analysis showed that Encore Tabs contained aminotadalafil, an analog of tadalafil, the active ingredient of a FDA-approved drug used for Erectile Dysfunction (ED). FDA maintains Aminotadalafil is close in structure to tadalafil and is expected to possess a similar pharmacological and adverse event profile. This undeclared chemical poses a threat to consumers because it may interact with nitrates found in some prescription drugs (such as nitroglycerin) and may lower blood pressure to dangerous levels.
For more information on this subject, please refer to the section on Drugs, Medical Devices, and Implants.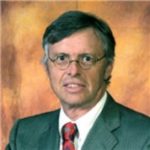 Admitted to practice law in all federal multidistrict litigation courts, the California State Bar and the Florida Bar. His philosophy is to provide aggressive, quality representations and seek fair compensation for individuals and their families who have suffered injury, death, or sexual abuse.