A panel of outside FDA advisers will be asked what types of studies should be conducted in order to evaluate the safety of diabetes' drugs Avandia and Actos, both of which have been linked to cardiac problems. Just last year, the FDA suggested the drugs should carry the highest possible warning labels.
"Questions have been raised as to whether long-term cardiovascular trials should be part of the approval process for pharmacological therapies developed for the treatment of diabetes," according to the FDA briefing document, prepared for the panel's meeting. "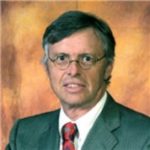 Admitted to both the California State Bar and the Florida State Bar, Joseph Saunders has also practiced in the United States District Court and the United States Court of Appeals. His philosophy is to provide aggressive, quality representation and seek fair compensation for individuals and their families who have suffered injury or death at the hands of insurance companies, large corporations, medical providers or governmental entities.