Dr. Robert Jarvik became known as the maker of the world's first artificial heart in the 1980's. Most recently, his face and name are splashed in tv and print media ads pitching Pfizer's cholesterol drug Lipitor. The marketing campaign is so often used that Congress has started asking Pfizer questions about Dr. Jarvik's qualifications to pitch a cholesterol drug. The Wall St. Journal published an article about the inquiry and stated that Jarvik doesn't hold a license to practice medicine. When NBC's Robert Bazell did an investigative piece last year, he reported that Jarvik has never done a medical internship and has never practiced medicine! Yet, he's pitching a cholesterol drug that millions of patients are using. Congressman John Dingell has stated that Jarvik appears to be giving medical advice in the marketing pieces. Pfizer has made millions of dollars with the drug using Jarvik as the celebrity endorsee. That doesn't seem accurate marketing to me!
For more information on this subject, please refer to the section on Drugs, Medical Devices and Implants.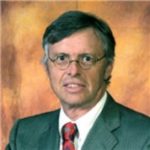 Admitted to both the California State Bar and the Florida State Bar, Joseph Saunders has also practiced in the United States District Court and the United States Court of Appeals. His philosophy is to provide aggressive, quality representation and seek fair compensation for individuals and their families who have suffered injury or death at the hands of insurance companies, large corporations, medical providers or governmental entities.