Congress has passed legislation giving the FDA new powers of oversight concerning the pharmaceutical industry including more authority to require changes to drug labels, demand additional safety studies and limit the distribution of medications when safety concerns arise. The new legislation includes an interesting twist in that it may limit protection of pharmaceutical companies for drugs that have the FDA stamp of approval. The Bush Administration sided with the drug companies a year ago when it successfully argued that FDA approval of a drug absolves them from legal liability. This new legislation calls this Bush pre-emption into question, a good thing for consumers.
For more information on this subject matter, please refer to the section on Drugs, Medical Devices, and Implants.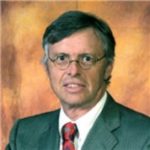 Admitted to both the California State Bar and the Florida State Bar, Joseph Saunders has also practiced in the United States District Court and the United States Court of Appeals. His philosophy is to provide aggressive, quality representation and seek fair compensation for individuals and their families who have suffered injury or death at the hands of insurance companies, large corporations, medical providers or governmental entities.