In 2001, the American Medical Association missed an opportunity to warn the public about the potential danger of Merck's drug Vioxx, according to a front page story in the Wall St. Journal. According to the Journal article, "Dr. Hrachovec had been reviewing data on a Food and Drug Administration Web site indicating that patients in a Vioxx clinical trial had suffered more heart attacks than the journal article about the trial reported. "It bothers me there is more data from the trial than has ever been published and the New England Journal still hasn't published an editorial or any kind of update," she said. "My concern is that doctors are still using this and exposing their patients to higher risks of heart problems and they just don't even know that that's the case."
If the warning had been published, one can only imagine the amount of suffering that could have been avoided. What a shame!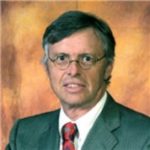 Admitted to both the California State Bar and the Florida State Bar, Joseph Saunders has also practiced in the United States District Court and the United States Court of Appeals. His philosophy is to provide aggressive, quality representation and seek fair compensation for individuals and their families who have suffered injury or death at the hands of insurance companies, large corporations, medical providers or governmental entities.