A Louisiana jury, this morning, found Eli Lilly Pharmaceutical Company and Takeda Pharmaceuticals liable for compensatory and punitive damages for deceiving doctors and diabetes patients about the risk that Actos can cause bladder cancer. During a 12 week trial in the U.S. District Court in Lafayette, Louisiana the story unfolded about how these companies put their own profits ahead of the safety of diabetes patients.
Actos is a drug that Lilly and Takeda promoted for diabetics without warning doctors or patients that Actos can cause bladder cancer.  The jury reviewed internal company documents that revealed  the companies were aware of the risk of bladder cancer and concealed it so that it would not reduce sales of the drug and profits to the companies. The plaintiff Terrence Allen started taking Actos in 2006 and developed bladder cancer. He filed his lawsuit in 2011, the same year that the U.S. FDA first required Takeda to put a bladder cancer warning on the labeling of Actos.
Actos,  also known as pioglitazone, was one of Takeda's biggest selling and most profitable drugs after it was introduced to the market in 1999 with over $16 billion in sales. Medical studies show that those diabetes patients who take Actos for over one year had a 40% increase in the risk of developing bladder cancer.
There are thousands of other pending lawsuits involving Actos but this is the first to go to jury trial. The nine billion dollar verdict will likely be reduced substantially. The U.S. Supreme Court has previously ruled that corporations should generally not have to pay more than 10 times the amount of compensatory damages to the plaintiff. In this case the jury awarded $1,475,000 to Terrence Allen so it is likely that the punitive damages will be reduced to $15 million or less.
Even though the verdict that the jury intended will likely be reduced the jury's message is clear: they were angry at Eli Lilly and Takeda for looking out for their own profits not the health of the patients buying their drug.
My firm is currently litigating a number of Actos cases for patients who have developed bladder cancer while taking Actos.
I am happy to answer questions or review Actos cases.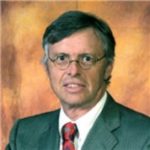 Admitted to practice law in all federal multidistrict litigation courts, the California State Bar and the Florida Bar. His philosophy is to provide aggressive, quality representations and seek fair compensation for individuals and their families who have suffered injury, death, or sexual abuse.