Last week's FDA panel decision to ban painkillers Vicodin and Percocet as well as limit acetaminophen has a long and complicated backstory. The call for banning Vicodin and Percocet was in part a reaction to the chemical composition of the two painkillers which combine a narcotic with the ubiquitous acetaminophen.
Yet, acetaminophen's detractors have been around for years in spite of a successful pharmaceutical marketing program that's convinced the general public that the drug is completely safe. The acetaminophen marketing campaign may be best illustrated in the brand Tylenol. The makers of Tylenol launched an aggressive campaign in the 1980's after it was discovered that the over the counter drug had been tainted. This campaign, which led to new and effective safety measures also carried with it a side effect. Consumers became convinced that there was nothing wrong with popping a few Tylenol for every ache and pain without regard for the amount of acetaminophen ingested. In some cases, this has led to liver failure.
Finally, last week, the FDA decided it was time to issue a statement about proper dosage and use of acetaminophen. At this point, it's too early to tell what if anything the FDA plans to do with the popular acetaminophen but the statement should serve as a reminder to all consumers that overuse can have potentially lethal consequences.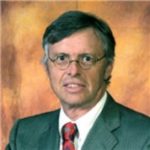 Admitted to both the California State Bar and the Florida State Bar, Joseph Saunders has also practiced in the United States District Court and the United States Court of Appeals. His philosophy is to provide aggressive, quality representation and seek fair compensation for individuals and their families who have suffered injury or death at the hands of insurance companies, large corporations, medical providers or governmental entities.