In perhaps one of the most egregious malpractice cases I have ever witnessed, Christopher Duntsch was convicted of a first-degree felony for harming an elderly woman in his operating room. A Dallas County jury took only a few hours to sentence him, and the former doctor is going to prison for life.
In 2013, Duntsch had been stripped of his medical license following a series of surgeries that ended with two patients dead, four crippled and several others with surgical waste sewn up inside of them. After an investigation Dallas police arrested Duntsch in 2015 after he was indicted on five counts of aggravated assault with a deadly weapon and a single count of harming an elderly person. Eventually the prosecution made the decision to pursue only the latter charge.
The elderly victim, Mary Efurd, was 74 when Duntsch performed what should've been a simple fusion of two vertebrae in 2012. When Efurd woke up following her surgery she was in excruciating pain. Fusion hardware had been misplaced in her soft muscle and she had severed nerve roots and misplaced screw holes on the opposite side of her spine. ." Dr. Robert Henderson, who treated Efurd after her botched surgery, said Duntsch had "done virtually everything wrong."  Mary Efurd has been in a wheelchair in severe pain ever since.
Throughout the Dallas trial jurors heard from other patients who Duntsch operated on to to fix back problems, only to be left disfigured or immobilized and left pain. Jurors heard testimony from patients that after surgery they were left in chronic pain, with irreparable nerve damage, paralysis, and life threatening infections.
Prosecutors in the trial painted a picture not only of neglectful medical practices, but also of an egotistical neurosurgeon who intentionally harmed patients. According to prosecutor John McCants, "He (Duntsch) is someone who called himself a cold-blooded killer—someone who called himself a god at times, or believed he was a god. He was very narcissistic and he believed this was his playground … He could build anything, sell anything, ruin anything, and he would not suffer the consequences."
It's incredibly rare for a surgeon to be indicted, much less convicted, for the care he or she provided. But as the prosecution exposed how horrible Duntsch's crimes were it also suggested that blame extended beyond the failed neurosurgeon. It was uncovered that the Baylor Regional Medical Center at Plano did not refer Duntsch to the National Practitioners Databank after a patient of his bled to death and he gave up his privileges. The renowned Memphis neurosurgeon Dr. Kevin Foley allowed him to leave a yearlong minimally invasive spine fellowship and did not mention hearing of adverse outcomes when hospitals in Dallas contacted him for a reference. The University of Tennessee Health Science Center allowed him to practice after residency and medical school, despite his skills being questionable. The Texas Medical Board allowed him to keep his license for more than a year after first being notified. Dallas Medical Center CEO Raji Kumar did not inform the hospital's chief medical officer that Duntsch had self-reported a bad outcome and resigned from Baylor Plano.
The system as a whole and the checks and balances designed to protect patients failed at every level. During the trial prosecutors introduced 30 patients who suffered harm at the hands of Duntsch. How many more are there that haven't been reported? He was a deficient and dangerous surgeon who operated on patients for years with no fear of retribution or penalties. Christopher Duntsch will spend the rest of his life behind bars, but where is the justice for the rest of the patients he maimed or killed?
At Saunders & Walker we have long offered advocacy and legal representation to patients who might have not received proper standards of care in diagnosing, prescribing treatment or treating medical conditions. If you or a loved one feel you were not provided adequate treatment or were harmed by medical professionals, please contact us for a free consultation regarding your legal rights.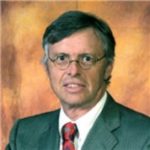 Admitted to practice law in all federal multidistrict litigation courts, the California State Bar and the Florida Bar. His philosophy is to provide aggressive, quality representations and seek fair compensation for individuals and their families who have suffered injury, death, or sexual abuse.